FAQ
Have a comment or question? Your opinion is important to us. We are available toll free at 1‑888‑942‑1212 or you can contact us online.
Cashmere offers a high quality portfolio of premium tissue products. For details on all of our products, please visit our Products section.
Cashmere, Canada's best-selling toilet paper is made by Kruger Products Inc. Kruger Products is a third-generation Canadian family business that has an over 100-year history in Canada. Kruger Products leading brands are made in Canada, by Canadians for Canadians.
As the best-selling toilet paper brand in Canada, Cashmere products are available at almost every major retail, grocery and drug store across Canada. Click Buy Now for a detailed listing of our retail partners.
Yes, all Cashmere toilet paper products are hypoallergenic and dermatologist-tested.
No. While Cashmere toilet paper has the quality and softness associated with cashmere fabric, it is a paper product and does not contain any wool or wool derivatives.
Yes, our packaging can be recycled where community programs exist.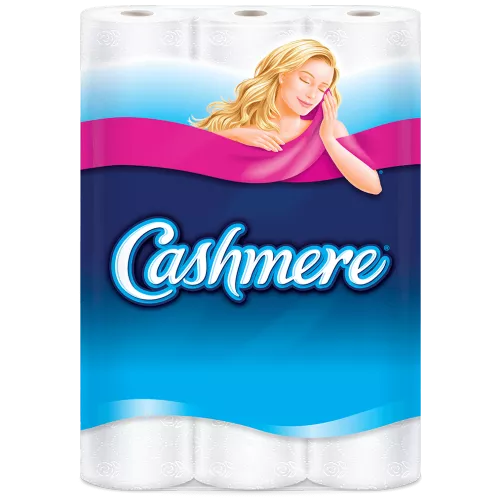 2 ply
Irresistibly soft
Hypoallergenic
Dermatologist tested
Canadian made
Cashmere Regular is a high-quality, 2-ply bathroom tissue that's quilted to be irresistibly soft.
3 ply
Our strongest
Hypoallergenic
Dermatologist tested
Canadian made
With an extra layer, Cashmere Ultra 3-ply is our strongest bathroom tissue, that provides added comfort, strength and thickness.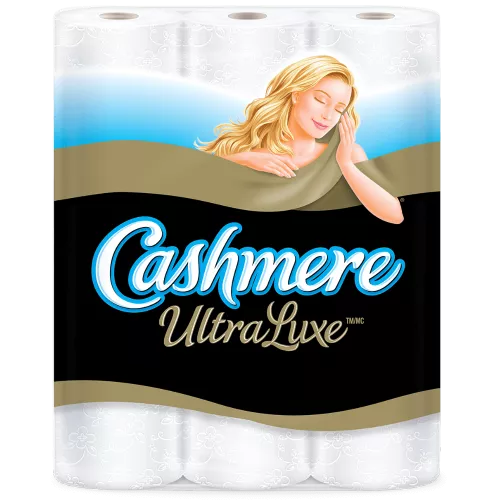 2 ply
Our softest
Hypoallergenic
Dermatologist tested
Canadian made
Cashmere Ultraluxe is our softest and most luxurious toilet paper, specially manufactured and quilted to feel irresistibly soft and luxuriously thick.