Nothing Absorbs Like It®
Featured Products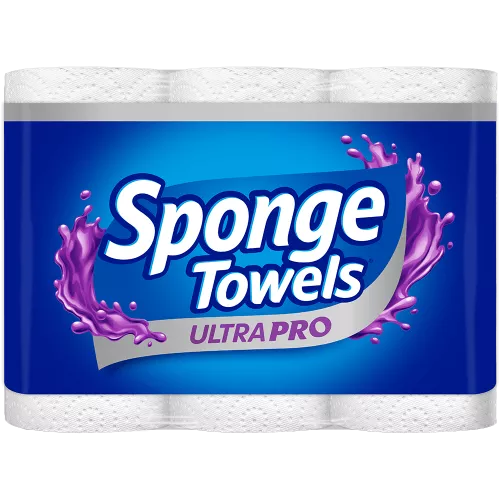 Our strongest
Our most absorbent
Choose-a-size
Canadian made
Our strongest and most absorbent premium paper towel to tackle your toughest messes. Choose-A-Size® format allows you to use as much or as little as you need.
Double-sided strength
Ultra absorbent
Choose-a-size
Canadian made
Quality paper towel with Sponge Pockets® Technology for superior absorbency. 
Strong & Durable
Sponge-like absorbency
Canadian made
Strong and durable with a clean finish and sponge-like absorbency. Ultra Absorbent
SpongeTowels® is made with thousands of ultra-absorbent SpongePockets® for a reliable clean, so you don't need to avoid life's messes. Ultra Convenient
Cut in a convenient Choose-A-Size® format so you can use as much or as little as needed to get the job done. Ultra Canadian
As Canada's favourite paper towel, we're proud to be manufactured here in Canada. Made by Canadians for Canadians.*